Bathroom Inspired Board
Well, things are slowly coming to a finished (for now) place in our little bathroom makeover. I am hoping to get the storage tower built  and painted this week, and then I think I will call it a wrap. I decided to put together a little inspiration board with a few things I tracked down on le'internet which are very similar to what I have done in our little cottage bath redo. Enjoy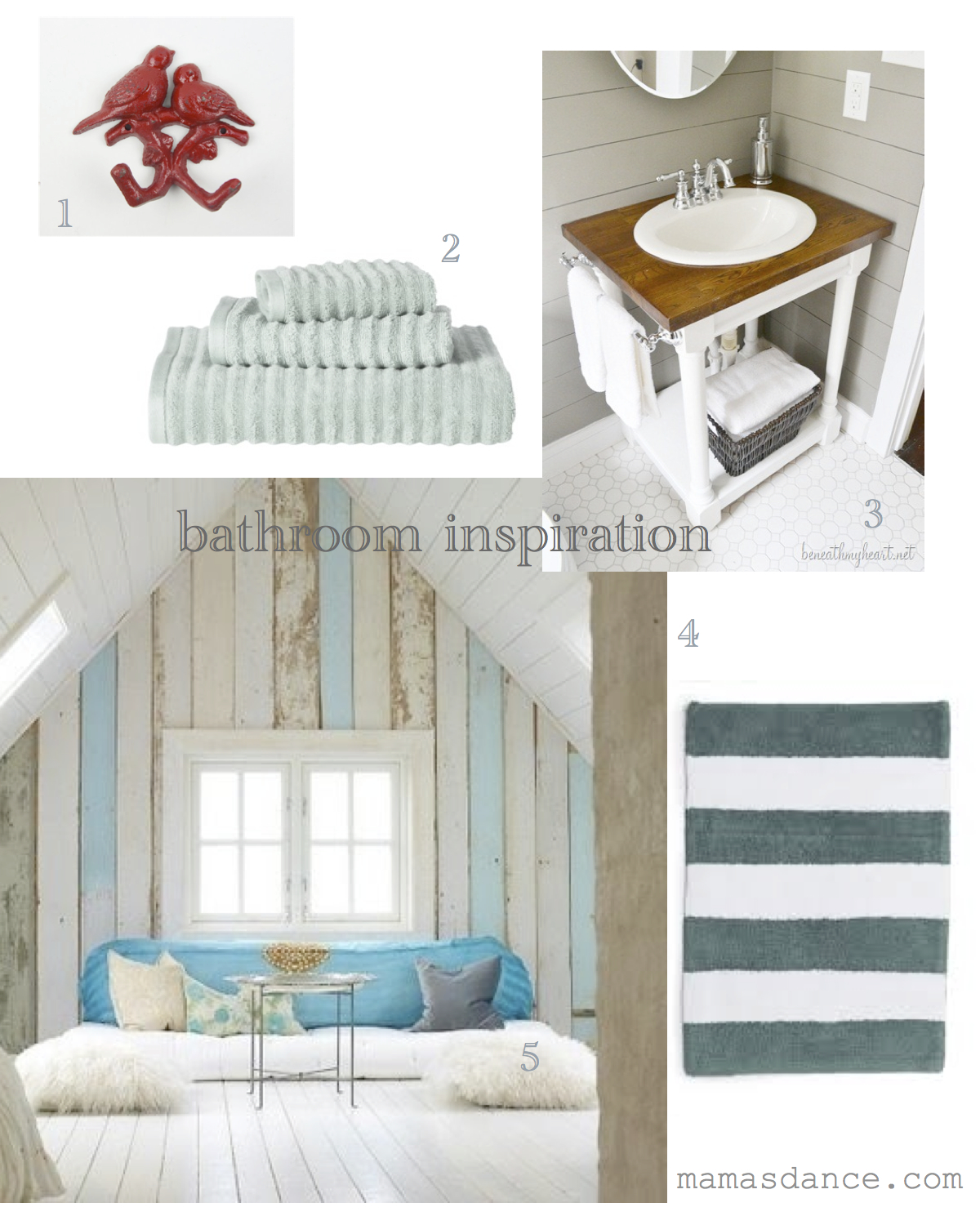 1.Red Metal Bird Hook-  This isn't where I bought mine, but I found this little guy on etsy which looks very similar.
2.Mint Ash Towels- available from the Threshold line at Target
3. Butcher Block Vanity- the blog I previously shared, beneath my heart, has a great tutorial for building your own vanity.
4. I found some cute bathmats at HomeSense while shopping with my mom.
5. Here is a pretty inspiration photo from Pinterest, using reclaimed wood.
I hope to have photos of the full reveal up soon… Hopefully no more 2 week internet outages. #cottagelife #yepidid
-Miss Ash